Staff Augmentation: The Basics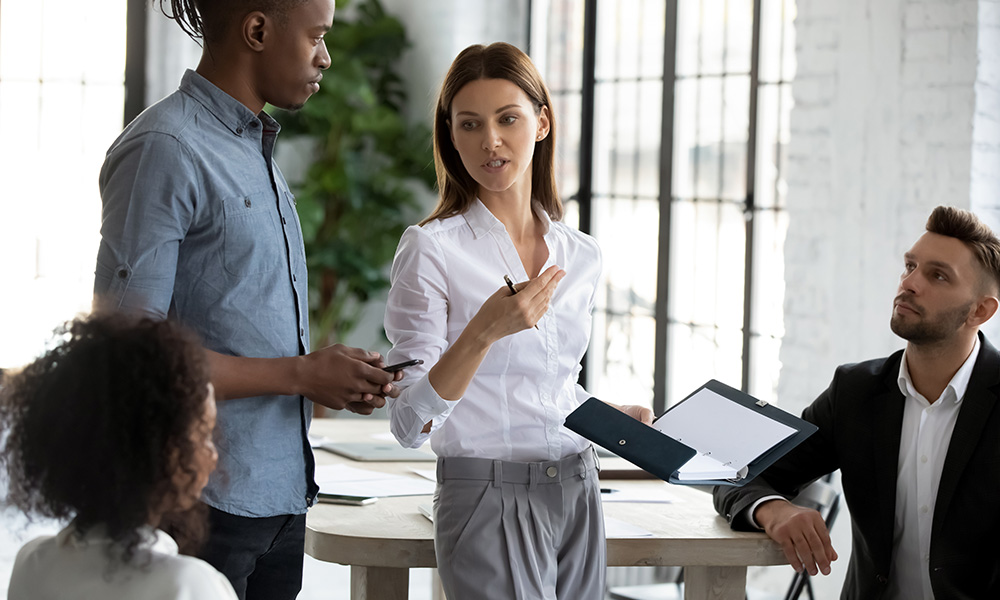 In a nutshell, staff augmentation is the process of outsourcing external staff for a project (that is usually short-term) as leverage for the business's objectives.
It is a powerful strategy that consists of evaluating a company's existing workforce and then outlining where additional skills and support are needed to enhance the company's goals.
Sometimes this can mean strengthening a current team with one or two hired workers that bring a new set of skills to an existing team. Or in the case of large projects or company expansion, hiring multiple workers with niche skills.
The role of a staff augmentation service is to allocate a specific temporary workforce to elevate an existing team.
They will liaise with a business on what temporary skills are needed and why, and the staff augmentation team will then act as a talent scout to provide the right individuals with the right skill-sets, for however long they are needed to complete the company's objective/s.
Staff augmentation is particularly useful for companies with sites/services overseas that aren't in a position to headhunt locally to source the skilled workers needed to elevate that particular business site/project.
In the case of IT support staff augmentation, an external team with niche skills can be handy for advancing the in-house development team on a flexible/short-term contract, in order to aid in a growth period or singular project that requires external support.
Staff augmentation services are skilled at communicating with an existing IT company and narrowing down exactly who/what is needed to achieve a smooth growth period, or complete a certain task.
Why Companies Implement Staff Augmentation
Staff augmentation can facilitate a company for a number of different reasons, including:
Strategy support via a flexible labour force, which can be particularly effective when trying to achieve competitive advantage.
As a bridge-to-hire manoeuvre while outsourcing a permanent team. Particularly useful for companies that are rapidly expanding, setting up a new team in a new location, or venturing into a new area of business.
Implementing special skills for a temporary project, such as a marketing campaign, or a tech project that does not warrant full-time/permanent roles.
Seasonal support for businesses with demands that ebb and flow at specific times throughout the year.
Many companies turn to a staff augmentation service as opposed to a standard recruitment company, because staff augmentation is specifically designed to provide short-term teams for specific reasons, whereas recruitment agencies and HR teams usually aren't equipped for scouting workers for these reasons.
The 3 Types of Staff Augmentation
Staff augmentation isn't a 'one-size-fits-all' scenario, so when contemplating it for your business, it is important to consider the three different types, and which one/s you'll need. The three types of staff augmentation are:
COMMODITY
These are reliable workers that do not harness a particular skill-set. They will effectively "bring the brawn" to a project. This can be ideal for companies with factories/warehouses, projects that require unskilled manual labour, and staffing for events, such as festivals or arena-based occasions.
SKILL-BASED
Skill-based staff augmentation is used when moderate skills are required for a company or project. These skills can include administration skills (such as online PAs, or data entry staff), marketing and communication skills (such as copywriters and proofreaders), and customer service workers. This can be particularly useful for companies that have peak demand times throughout the year.
HIGHLY-SKILLED
As the name suggests, these are individuals who harness advanced or uncommon skills, or possess significant training and experience in their chosen field. This can cover those who work within the field of law, the medical outlet, or certain engineering, such as software. As an IT company, it is likely this type of staff augmentation will benefit you the most.
The Benefits of Staff Augmentation
The benefits of staff augmentation include having access to a disposable staff quickly, and one that likely won't require much/any training. They can effectively jump on a project with full understanding of what's required of them and the end goal/s of the company. Another pro of staff augmentation is it can act as a 'trial' run for potential full-time, permanent workers.
And finally, it can greatly benefit a company as a short-term solution for additional manpower on projects or growth spells.
Finding the Right Staff Augmentation Model for Your Company
As we mentioned earlier, staff augmentation isn't a one-size-fits-all outfit. Different companies will need different levels to aid different solutions. Things to consider include:
Predicted length of the project/growth spell. How long will you need this additional help?
Security. Does your company hold information you'd rather not have leaked? This can be a risk when implementing staff augmentation.
Will it guarantee a ROI? Do you fully understand the purpose of staff augmentation and are sure it's what your company needs?
What do you hope to achieve with this short-term external team?
Conclusion
Staff augmentation can be a blessing, particularly for the IT industry. It serves as a short-term business model solution to certain focuses. It isn't designed to be a permanent answer although what starts off as short-term can often become long-term.
It provides flexibility and additional strength to your team, which can prove successful, particularly if you're focusing on competitor advantage.
Staff augmentation typically comes in three levels, and it is important to focus on what areas you require before investing in a staff augmentation service. Misdirection could result in setbacks within your project/company, and will likely ensure additional costs.
That said, when executed correctly, staff augmentation can be highly cost-effective and efficient and because you're hiring people that can 'hit the ground running' you're able to provide an immediate solution to a short/medium-term requirement.